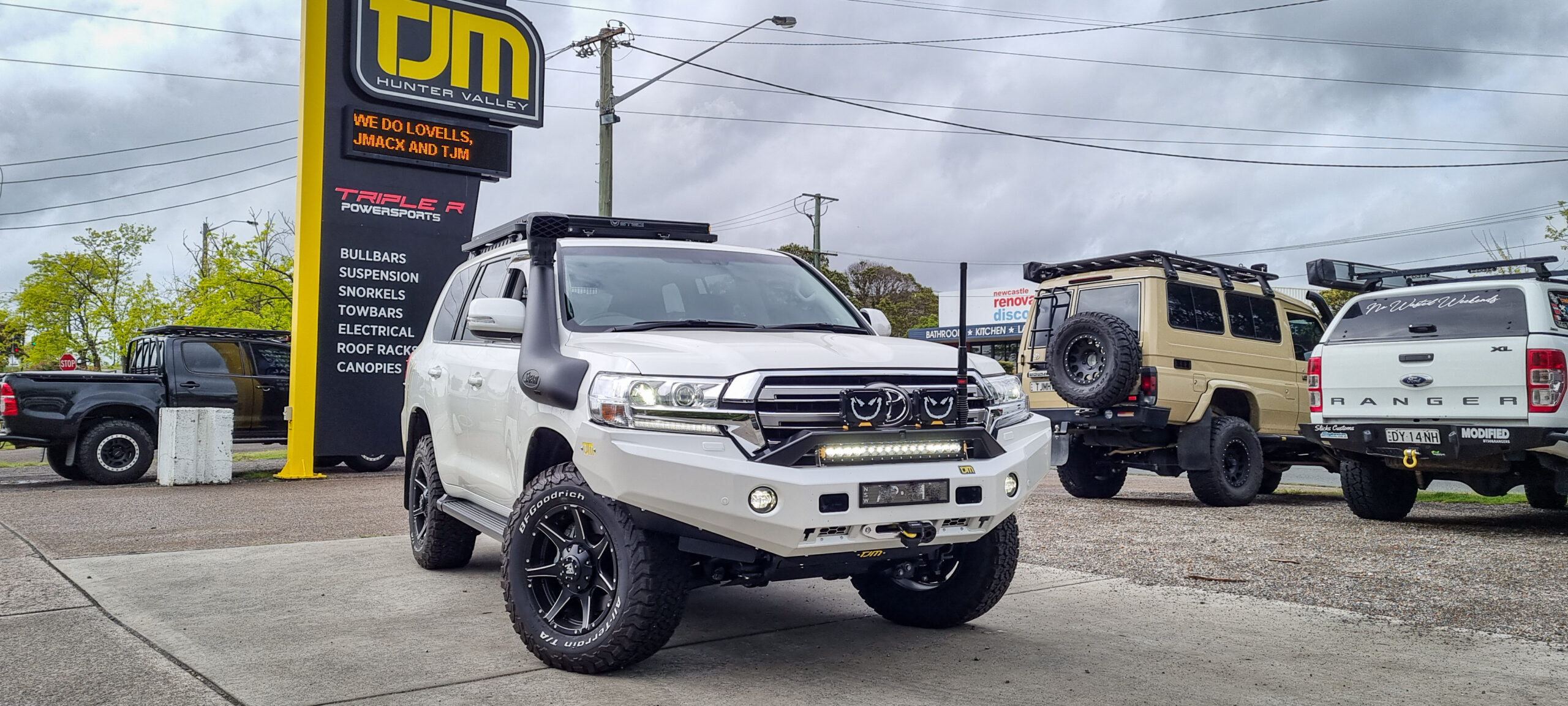 With the 200 Series LandCruiser ending its production run this year and with it, the legendary twin-turbo V8 diesel motor, building a tough tourer out of one of these beasts has been a huge priority for some owners and fans of the mighty 200!
So, what goes into making an LC200 a touring machine to be reckoned with? When this customer approached us, the build had already been started with a suspension upgrade, wheels and tyres already fitted, so we set about getting the beast up to spec with everything it needed for travelling our harsh Aussie conditions.
We started with bar work – the TJM Venturer Winch Bar which was colour coded to suit the Toyota Crystal Pearl. The bar houses a TJM Torq 12,000lbs winch with a Factor 55 Flatling shackle mount for recovery duties. A TJM sump guard was also fitted for extra underbody protection.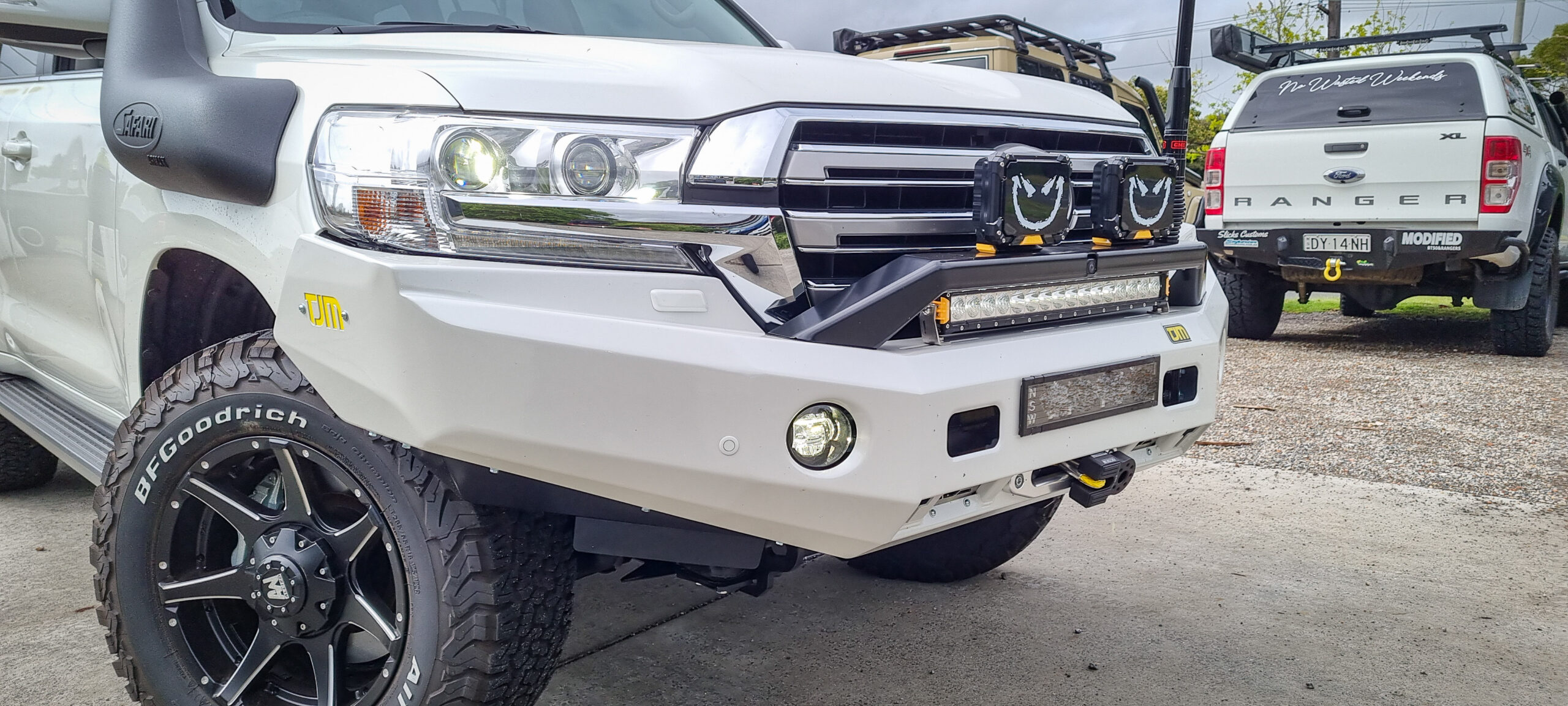 Forward lighting is care of a Stedi ST3301 Pro 24.5" single row LED light bar and two Stedi Quad Pro LED driving lights. They are switched in cab using a replacement fascia switch fascia panel by Lightforce and Narva OEM style switches for that clean, factory look inside.
Communications are via A GME XRS 370 and GME AE4705 3dbi antenna and is also ran through an OEM style pass through connector for a neat finish inside the cab.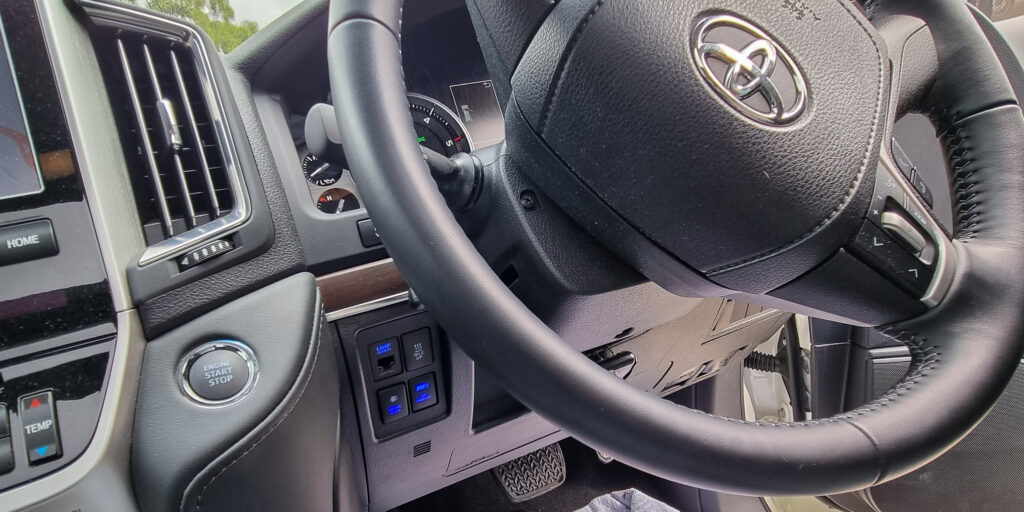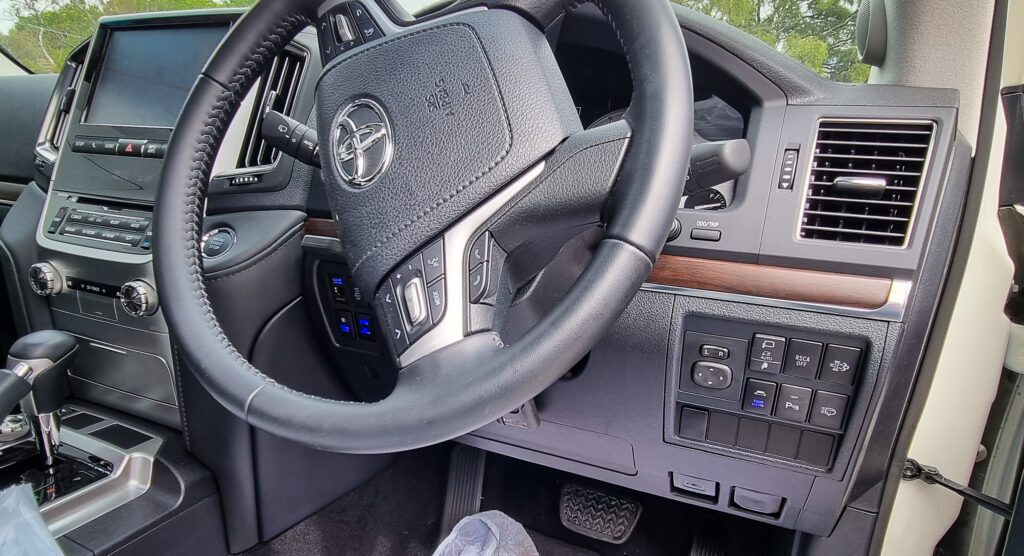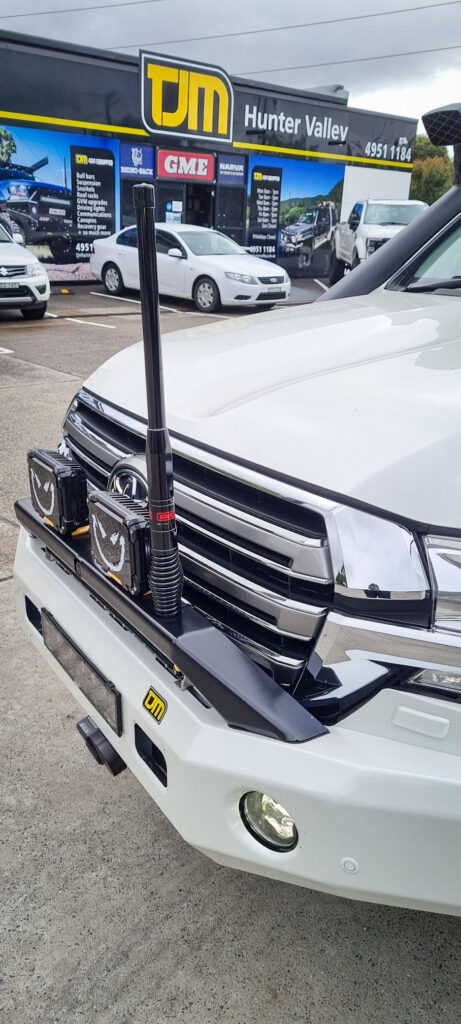 A Rhino Pioneer Platform increases luggage area and also serves as a mounting platform for the Stedi ST3301 Pro 41" single row LED lightbar for additional light up-front and 4 Stedi LED Rock lights to provide campsite lighting.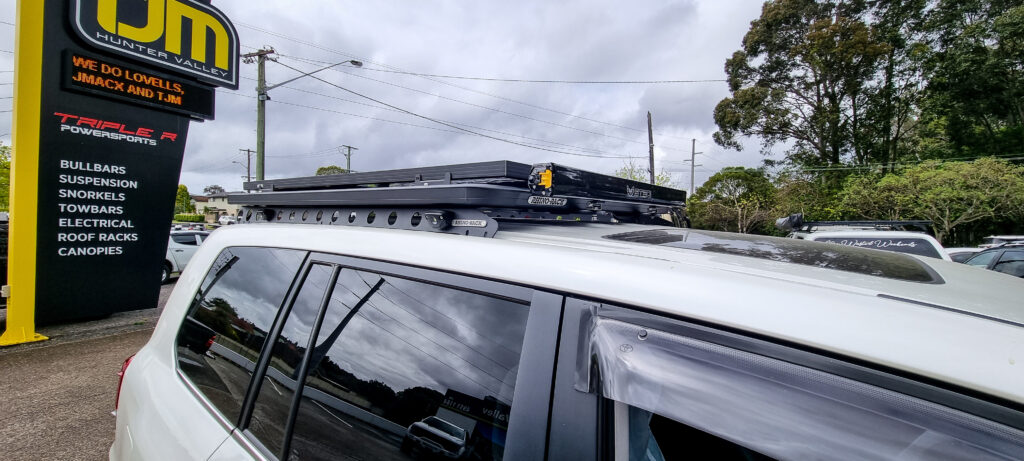 The platform also acts as a mounting point for the Enerdrive 180w solar panel, which powers accessories while off the grid through an Enerdrive 40 amp DC/DC charger and 125a/hr Enerdrive Lithium battery controlled and monitored through Enerdrive's EPRO battery monitoring system and Thunder switch panel, all nicely displayed on the wing panel of the RV Storage Solutions Easy Access Combo draw system.
The charging system itself is mounted behind the rear seat with the battery mounted in front of the fridge making use of some dead space. There's also a TJM Heavy Duty Pro Single air compressor behind the rear seat in a bid to maximise the use of otherwise wasted space with air on reserve, stored in an Airbag Man 4L air tank mounted in the wing panel of the draws.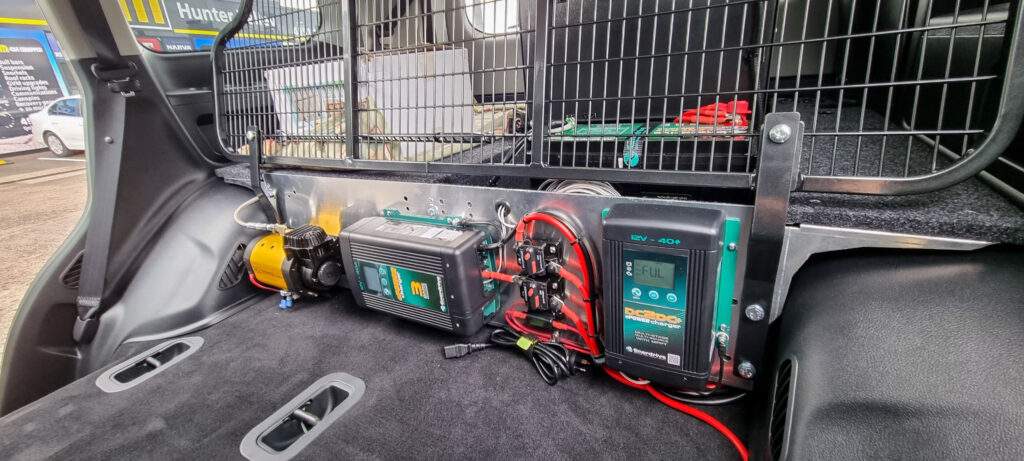 The Premium Alloy Easy Access Combo draw system by RV Storage solutions provides the perfect set-up for those wanting to run an upright fridge, with the Bushmans 85L upright being a perfect fit for this big wagon, offering easy access and the ability to do away with a heavy fridge slide.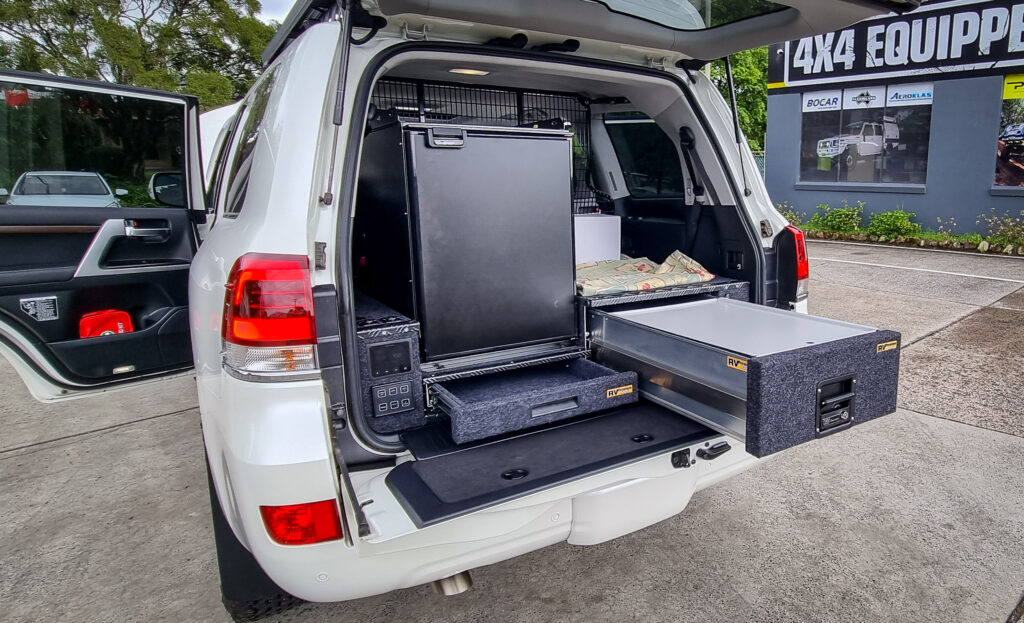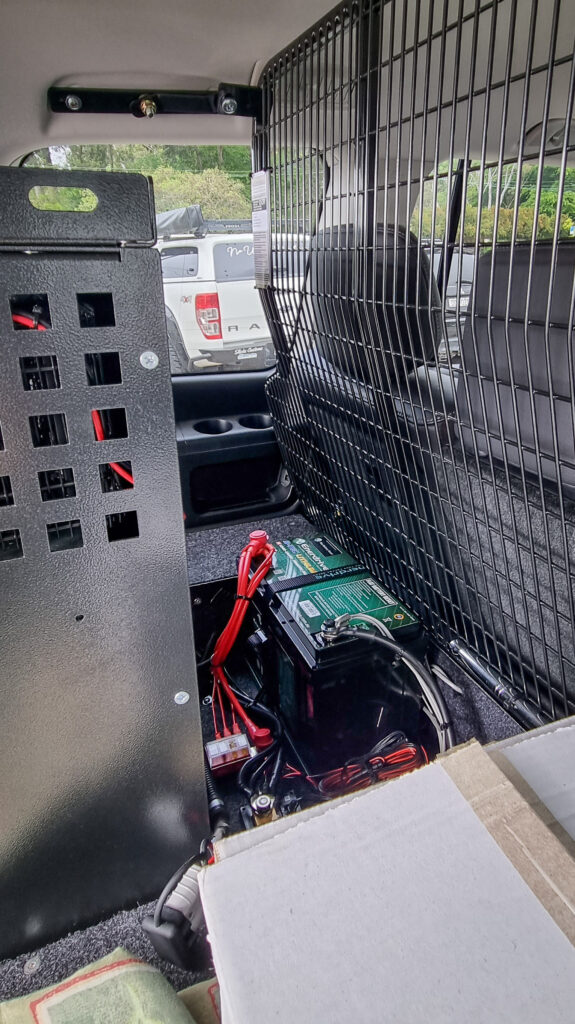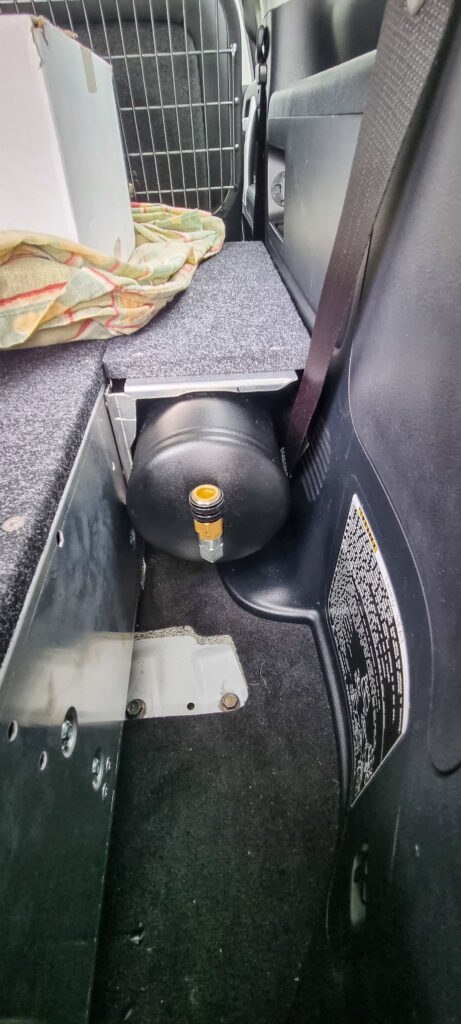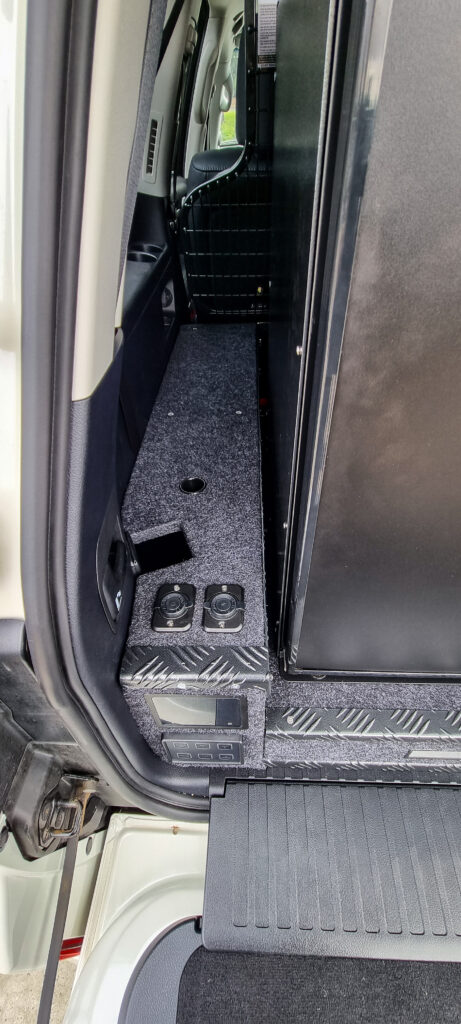 The twin turbo V8 4.5L diesel from in the LC200 is a pretty strong performer with an enormous amount of torque, but, as they say, you can never have too much power, so breathing is improved with a Patroldocta high flow stainless steel airbox which also provides a much better seal than the standard item. In addition to this, a Safari Armax snorkel was also fitted to raise the air intake out of the water and dust and a Torqit 3.5" stainless steel exhaust is also fitted to the big wagon.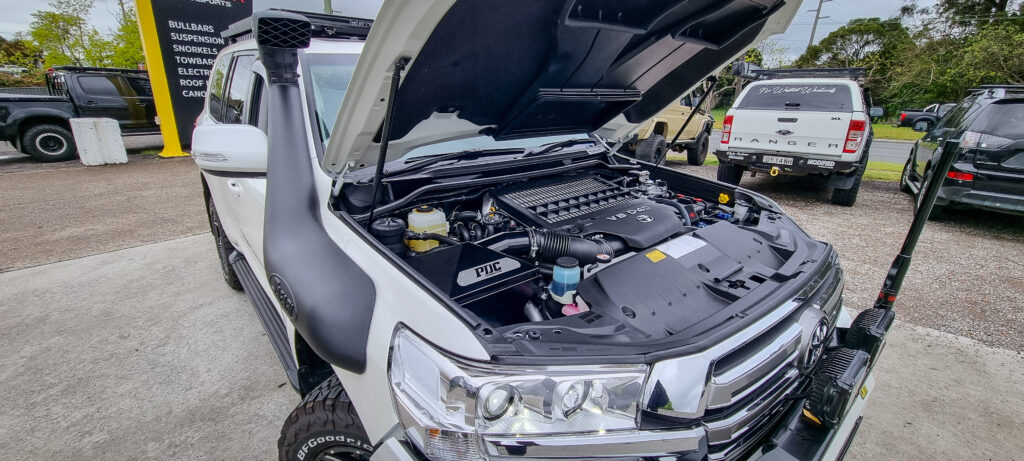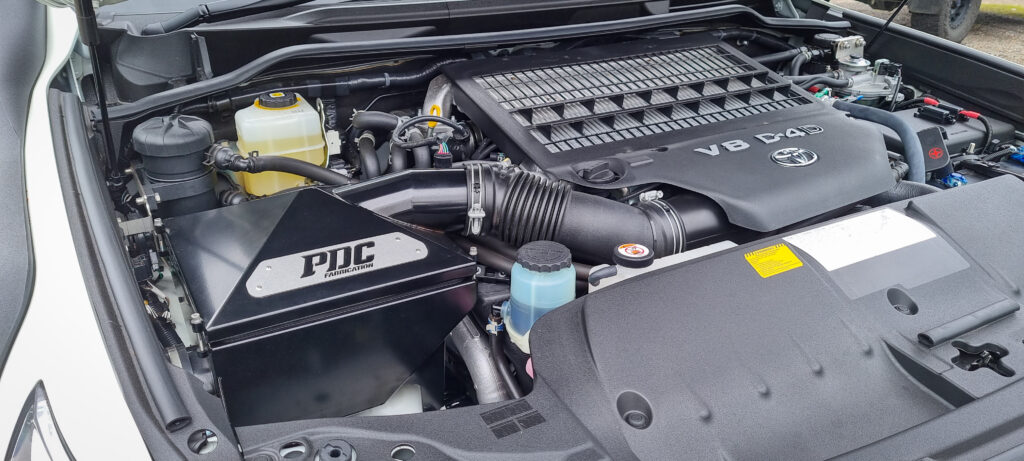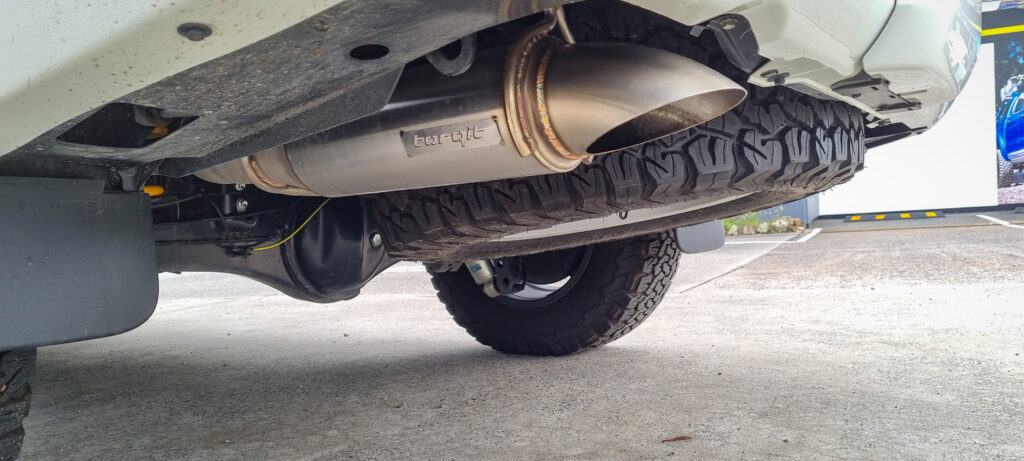 There's lots of little things that come together to make this build a super capable touring weapon and as the 200 Series production run rides into the sunset, this is one 200 you will see around for the long haul, exploring the countryside!