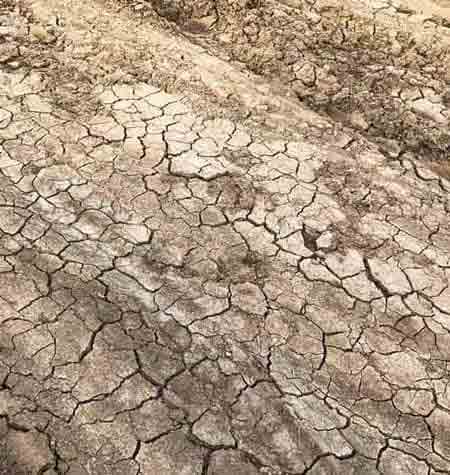 79 Series with a Silver Lining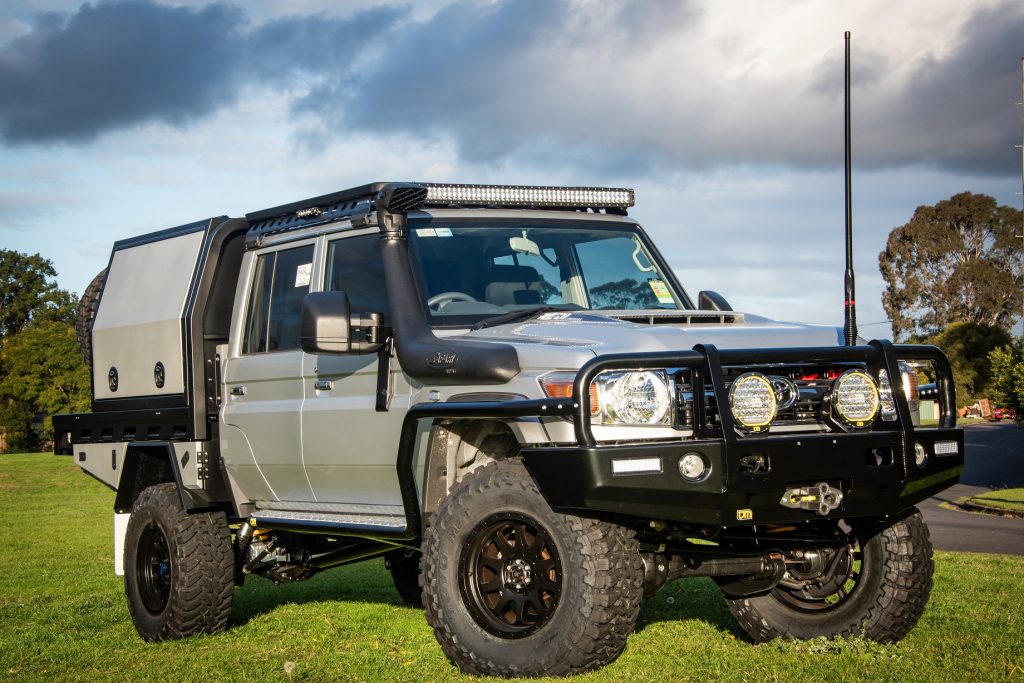 The 79 Series is certainly a vehicle in hot demand at the moment!  Waiting lists of up to 12 months causing inflated second hand prices to exceed the cost of a new vehicle, and not a new GXL to be found on dealership floors across the nation, there's certainly never been a 4WD in our time that's created such a fuss with consumers. But how exactly has this all come about? It's an extraordinary set of circumstances and like a lot of things at the moment, we can partially point the finger at good old Covid 19!
With the outbreak of Covid-19 causing such a negative impact on the world over the last couple of years,  the silver lining is that it lead to Aussies spending money they had reserved for overseas travel on exploring more of Australia. In addition to this, we now had access to money we didn't previously have such as superannuation and larger tax breaks for business owners such as the $150k instant asset tax write-off. So for one, there were simply more people looking to set up a touring truck for work and/or play. But in addition to this, the supply chains for all vehicles had broken down due to Covid lockdowns so supply was never going to keep up to demand.
But why did the 79 Series waiting list blow out by so much compared to other 4WDs? Our theory is the $150k instant asset tax write-off played the biggest part. Business owners, tradies and the like who would have previously considered a 79 Series beyond the budget, now stood to capitalise on a vehicle they knew was reliable, durable enough and retained such a good resale value that it would prove to be a valuable asset to their business.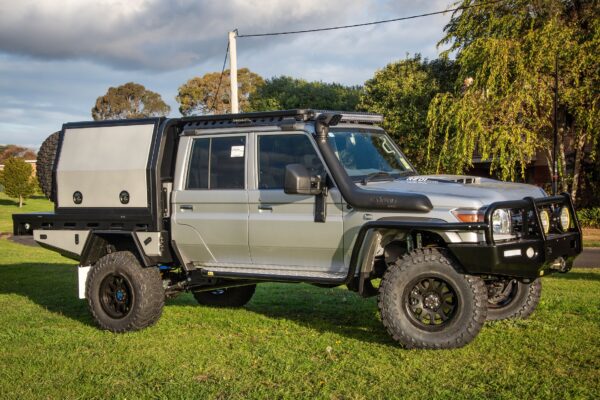 The owner of this big silver beast that we are featuring today got on the band wagon early, waited in the que, planned his build and is now the proud owner of one of the best looking touring rigs to pass through our workshop. Here at Redi Cruisers we try to bring together the best names in the business, to take the build from a concept, bare-bones, stock Cruiser – through to the finished product which, we are sure you will all agree, looks the absolute goods!
The foundation of this build is the 300mm Jmacx chassis extension and coil conversion which is essentially a completely refabricated chassis from just under the back of the cab -back. The added strength of the bigger chassis rails and placement of the rear axle 300mm further back than standard, allows the 79 Series to be stable enough to legally handle an increase in GVM to 4495kg. The conversion from leaf to coil springs gives the big girl a more refined ride with better axle articulation and the chassis also incorporates a rear winch cradle for ease of recovery if needed.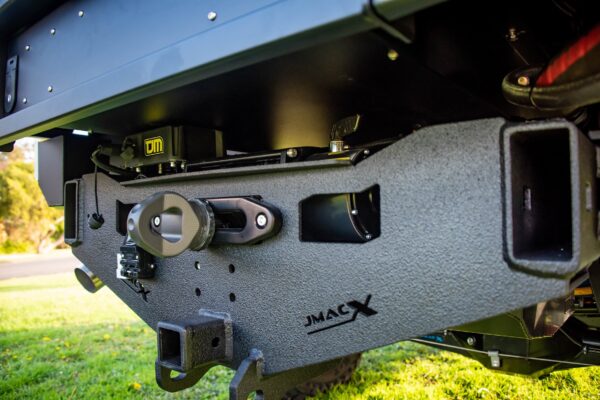 The rear wheel track is also corrected to match the front in this kit with a refabricated diff housing which includes strengthened chrome-moly axles while retaining the standard diff centre and factory electric diff locker. Airbags assist with load carrying and this kit is running the Kings 2.5 remote canister shock absorbers and Jmacx front radius arms.
A longer chassis means a custom tray of course, but luckily Mits Alloy have been on the ball with building a tray and canopy package to suit this chassis conversion since is conception. These local Newcastle legends have put together their engineering finest to come up with a design to suit the unique needs of the Jmacx platform and retain all the functionality and typical Mits features that make them the best in the game. Water tanks in the headboard, trundle tray, uni-strut interior design and ultra strong construction all feature on this touring package and is nicely finished off in black powder coat with the silver colour coded doors.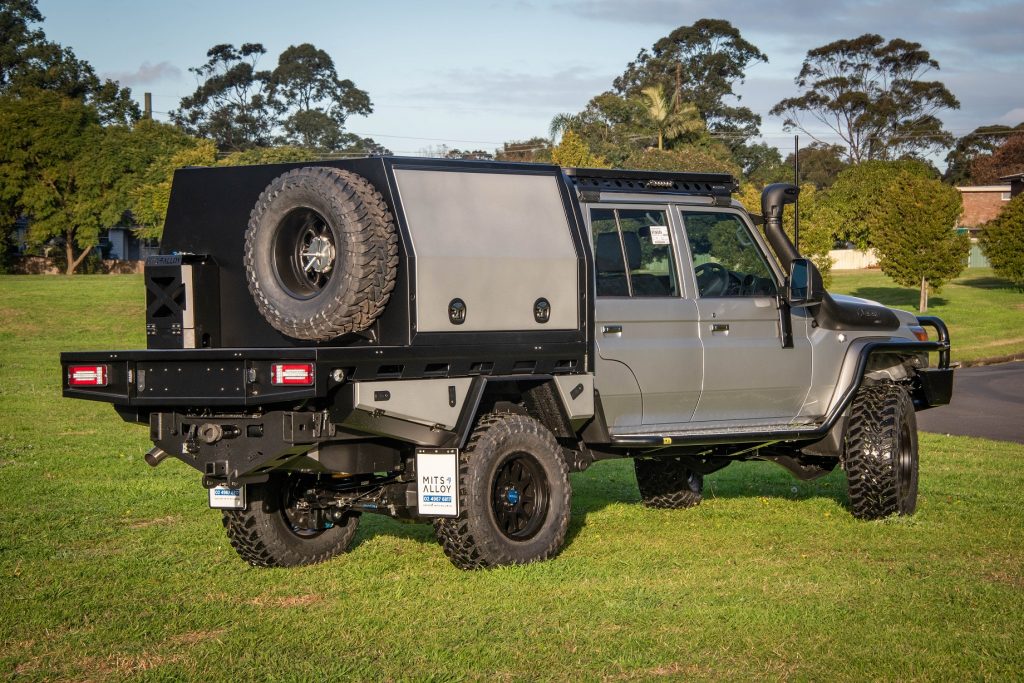 Bar work is predominately a TJM affair with the T13 Outback bull bar upfront housing the TJM 12,000lbs Torq winch with Factor 55 Ultrahook shackle mount for forward recovery duties, a set of TJM Ultima 215 driving lights for lighting up the tracks and TJM brush bars and steps with that big, chunky 63mm tubing to match. The Rhino Pioneer Platform provides extra storage capacity and this one is mounted using the Rhino's latest Backbone mounting system for extra strength and style.
A Stedi 51.5 inch double row lightbar is mounted to the front of the platform to add more track lighting and is mounted with the Stedi Rhino Rack Adapter Bracket which alleviates the need to drill holes in the platform. There is a Stedi 7.3 inch Micro Lightbar mounted on each side of the platform for providing campsite lighting.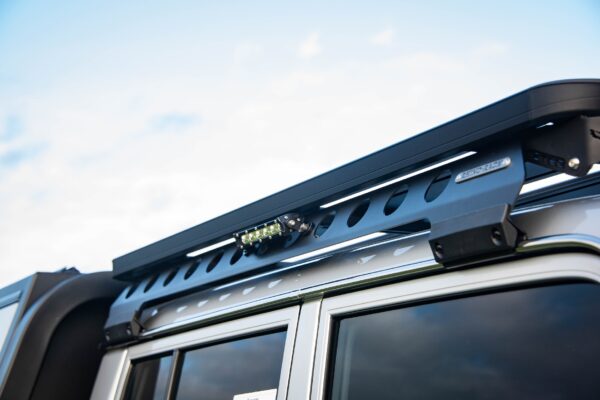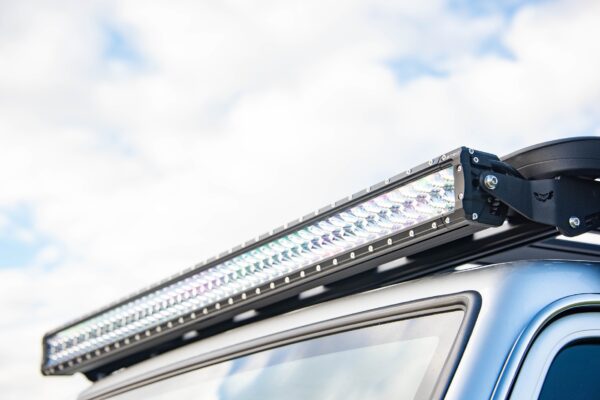 Performance enhancements start with the mother of all snorkels – the Safari Armax , and the snorkel is plumbed straight into the stainless Patrol Docta high flow airbox. A HPD Intercooler upgrade takes care of cooling the air feed and the Torqit 3.5 inch stainless exhaust also greatly improves the lazy VDJ's breathing. The 79 also received the once over in the form of a Dyno tune by our good mates at Streamline Automotive in Beresfield and a good increase of around 35% in power and a massive torque increase of around 75% was extracted from the little 8 pot oiler. An iDrive throttle controller was also fitted to get rid of the throttle lag which can often hamstring these big trucks off the mark.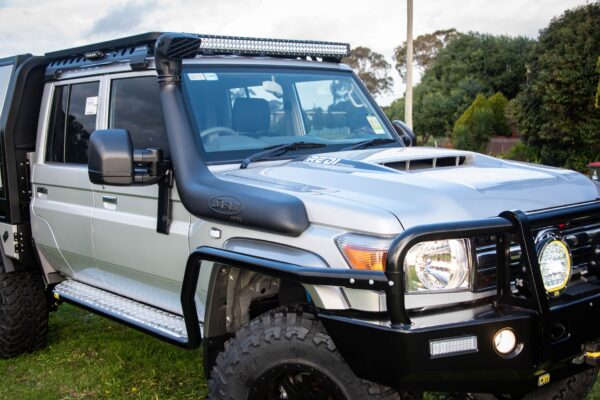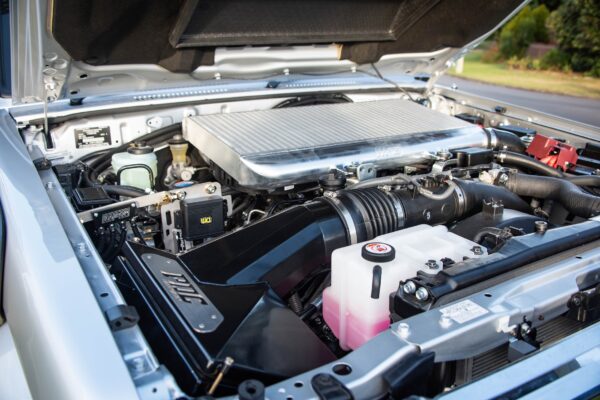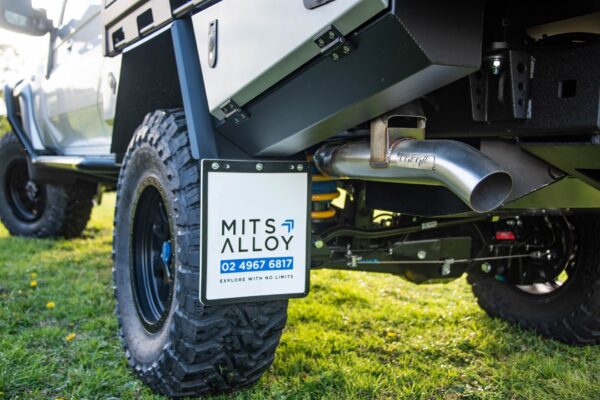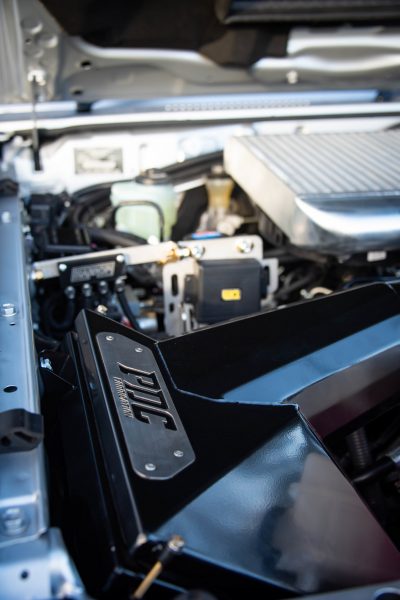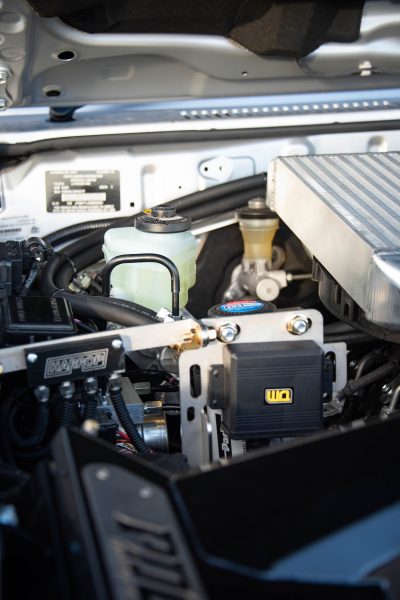 Protection to vital components includes a Harrop diff breather running ports to both diffs, transfer and gearbox. There's a HPD Billet Catch Can relieving the intake of oil recirculation and a Diesel Care Secondary Fuel Filter kit giving the fuel system some added insurance.
Interior mods started with a full strip-out of the interior and Dynamat sound insulation fitted to all panels. A Department of Interior Bushman Console houses the Bushman Roadie 15L Centre Console fridge for extra cold storage while a Cruiser Consoles Overhead Bulge Console provides extra storage and also houses the GME XRS370C UHF radio.  A set of Black Duck 4 Elements seat covers keep the grit and grime off the seats. A Redarc TowPro Elite V3 brake controller takes care of towing brake duties and a set of Clearview Next Gen electric mirrors were installed to give better vision when towing.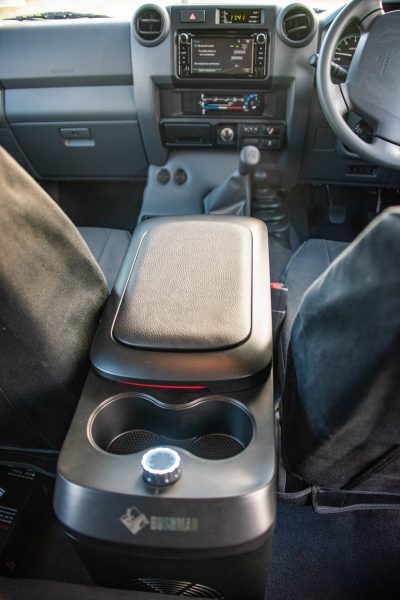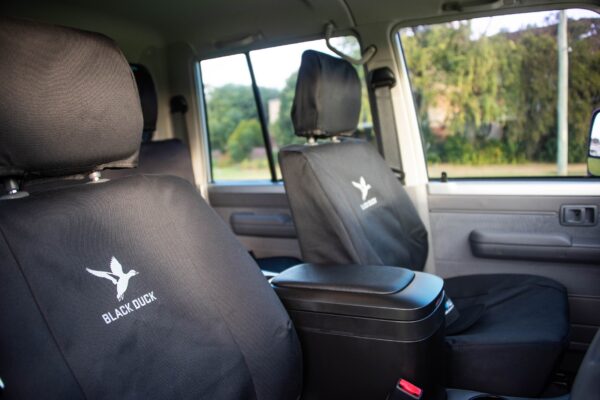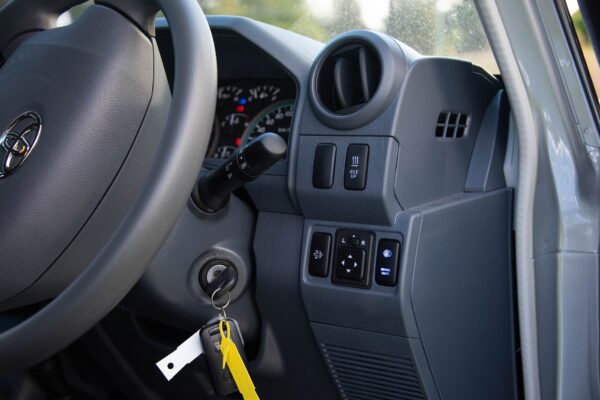 This big silver beast of a 79 Series will be back for stage two comprising of an electrical fit-out and compressor set-up for the canopy, so be sure to stay tunned for that. The whole package is rolling on a set of King Hurricane wheels measuring 17 x 9 inches with an offset of -12 wrapped in a set of Toyo Open Country Mud Terrain tyres that measure in at 35 x 12.5 inches. The boys in the TJM Hunter Valley workshop put a huge effort in on this one and it really shows!  The black on silver theme of this beast really makes it stand out and one of the best looking rigs we've had the pleasure of piecing together. Beneath the surface lies one of the most functional and capable touring rigs you're ever likely to come across, so keep your eye out for this one out on the tracks.