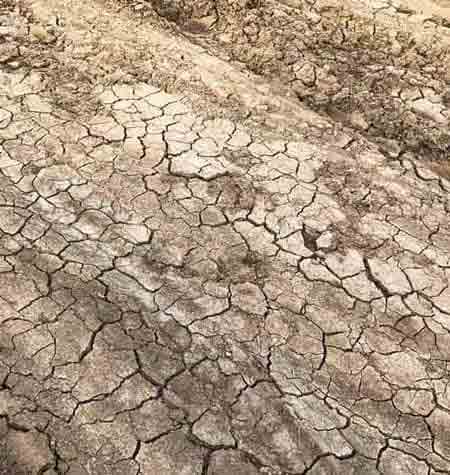 Portal to Another Dimension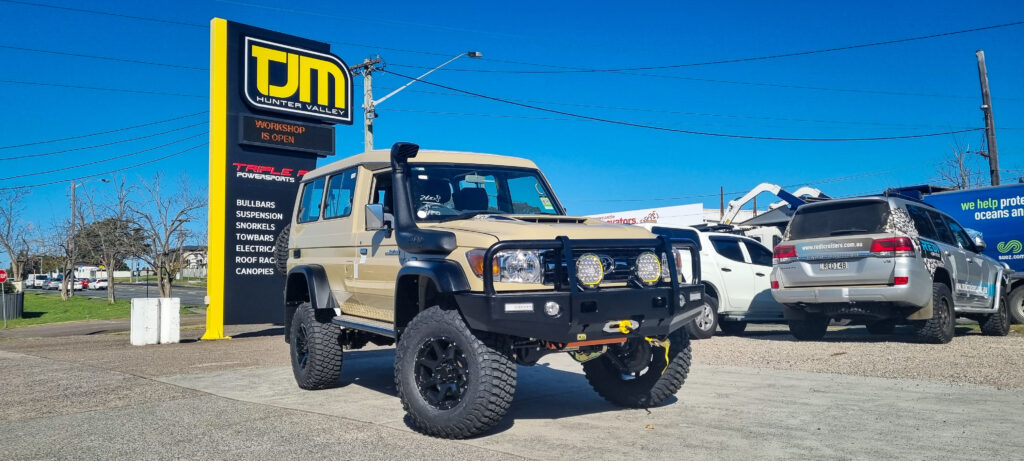 We demand more and more from our 4WDs these days! Gone are the days when your tourer was a subtle 2" lift and 33" inch tyres! Most of the LandCruiser builds we complete these days are built for multiple uses. A lot serve as tourers that are driven daily, used for work and they need to be able to handle the hardcore stuff when the tracks get tough!
When the owner of this Troopy approached us with a Portal Axle build in mind, we knew we would have to throw all we knew at the build, and the results are nothing short of insane!
The basis of the build revolves around the Marks 4WD Adapters Portal Axle kit installed by the Redi Cruisers/TJM Hunter Valley team. For those not familiar with Portal Axles, the dropped axles give a total of 6" of lift without altering the standard suspension geometry, and we are talking true lift under the axle, so the increase lifts the diff height – not just the height of the body away from the axles.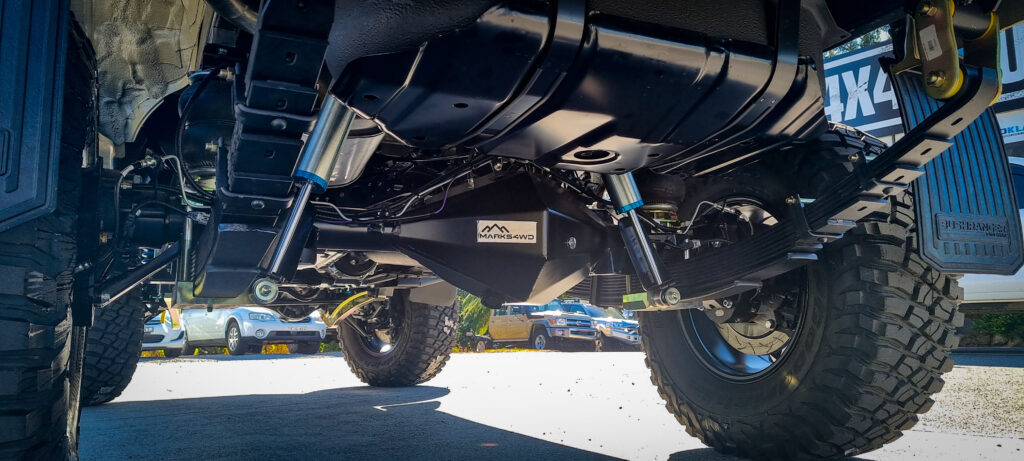 There is a gearing reduction through the portal sets themselves returning the final gearing back to standard, while running 35" tyres. The sets also even the front and rear track as well as widen the track overall by 80mm giving more stability, and axle articulation is also increased.
Gone are the days when your tourer was a subtle 2" lift and 33" inch tyres
GVM is increased to 3950kg giving the Troopy a better loading capacity and still leaving a decent payload with all accessories fitted, and with a custom rear draw set still on the shopping list and all the additional accessories, the higher GVM was a must.
There's a set of Jmacx high clearance leaf spring mounts to keep everything tucked up out of the way and shock choice were the Kings 2.5 remote res shocks for this build. The rear springs also have an Airbagman Air Suspension Helper kit for assisting in load carrying.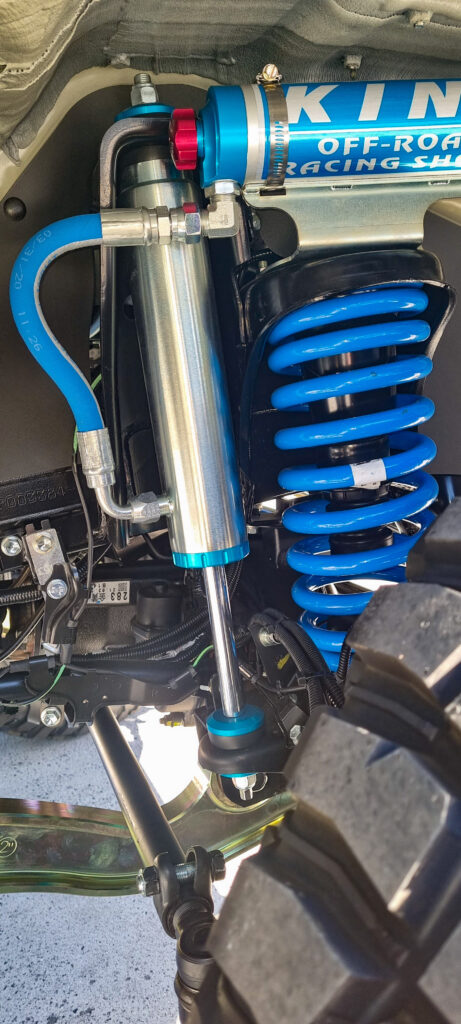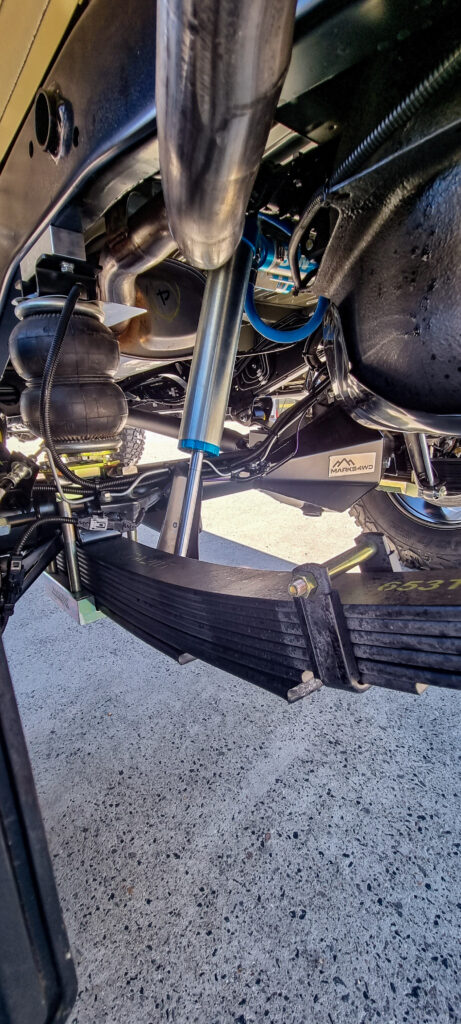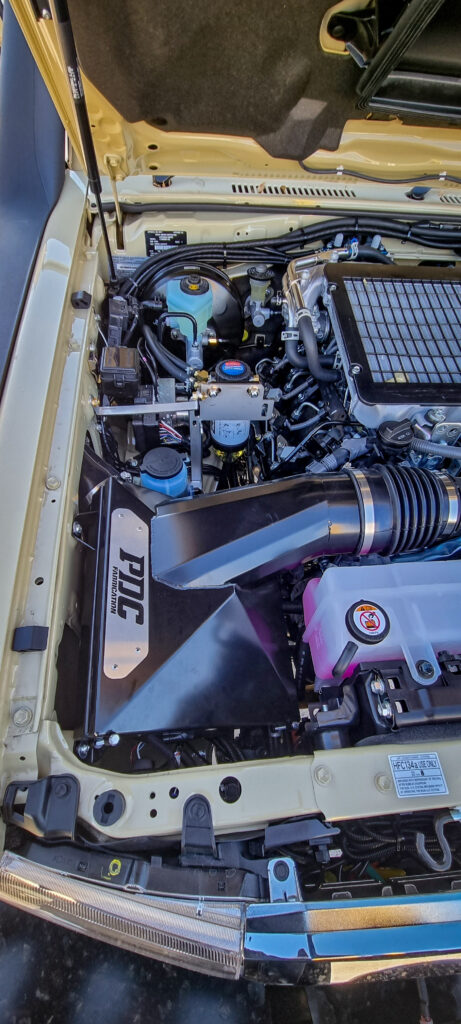 A TJM T13 Outback bull bar was fitted which houses a TJM Torq 12,000lbs winch, and TJM Ultima 215 LED driving lights. Side steps and brush bars are also TJM items with matching 63mm tubing. A Kaymar rear protection bar with single wheel carrier and twin jerry can holder was also fitted which incorporates the towbar for towing duties.
Engine performance and protection is aided by the Safari Armax snorkel plumbed into the Patroldocta stainless steel high flow airbox. There's also a HPD billet catch can and Diesel Care secondary fuel filter kit fitted. Both diffs, transfer case and gearbox are vented through a Harrop breather kit, and a set of Marks Adaptors bonnet struts make life easy when it comes to access for servicing.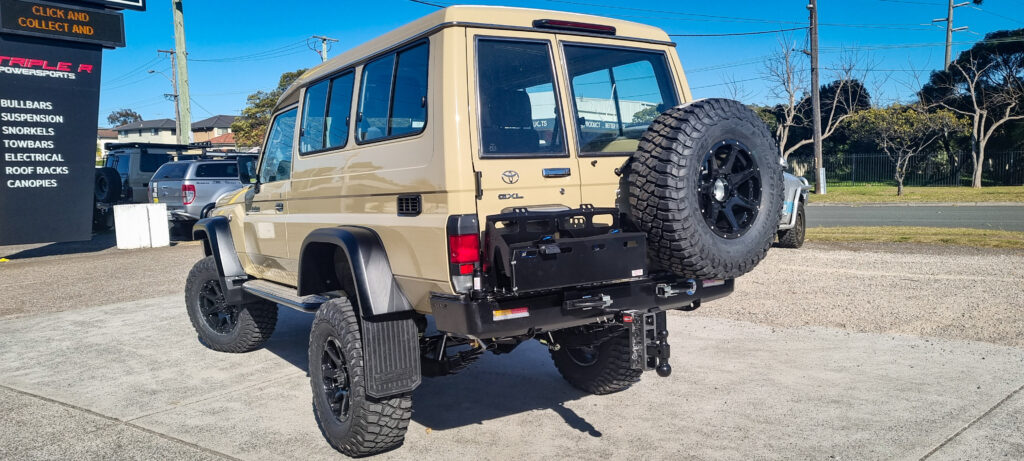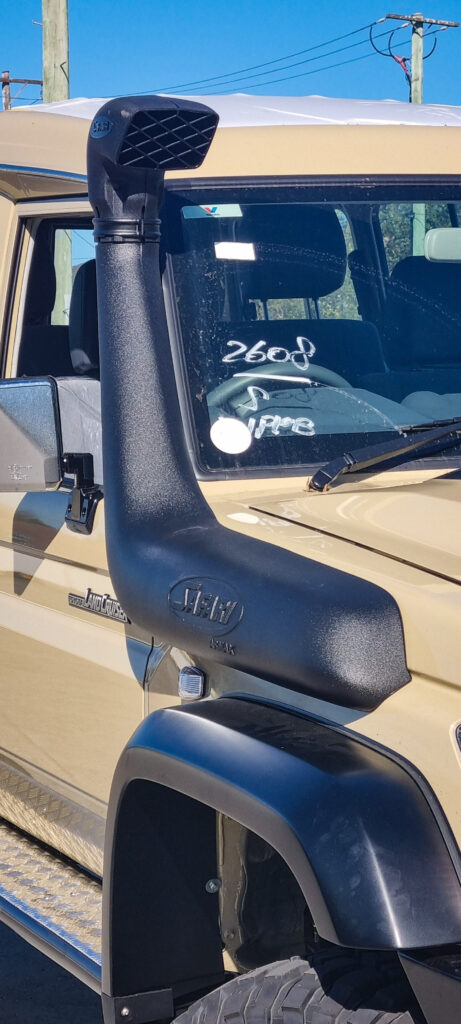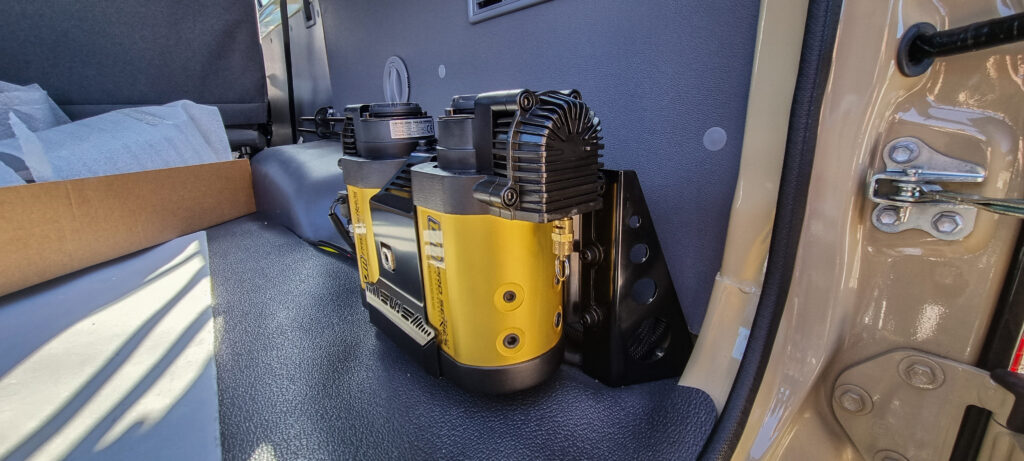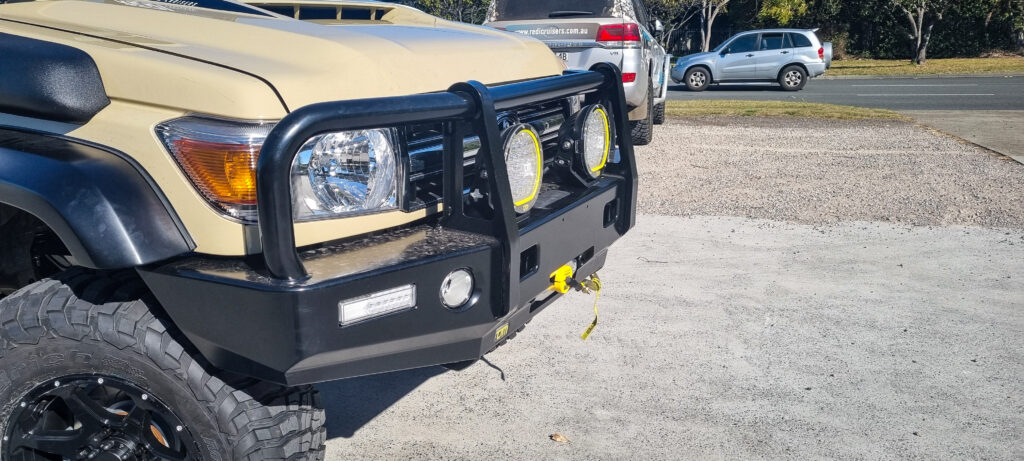 A TJM Twin Compressor was fitted and will be housed in the rear draws when stage 2 of the build is complete. A set of Overland Tourer flares were fitted to keep the extra wheel track legal and covers the CSA Hawk 17×9 wheels wrapped in BF Goodrich KM3 tyres which measure 35 x 12 inches.
This beast of Troopy still has more mods to come and has taken on a transformation as an ultra-capable tourer, so be sure to keep an eye out for this one traveling the countryside.