Toyota have announced the release of a limited edition 70 Series LandCruiser to mark the 70th year anniversary of the LandCruiser Legend. 
The LandCruiser (originally named the Toyota BJ) was first released in 1951 in Japan and was renamed LandCruiser three years later, with the introduction to Australian soil made possible by a small Melbourne-based importer – B&D Motors.
The LandCruiser really started to gain legendary status when construction giant Leslie Thiess imported several LandCruisers for use on the development trails of the Snowy Mountains Hydro-electric Scheme. It proved itself in the harsh mountain terrain and has been the backbone of the Australian light vehicle industry ever since.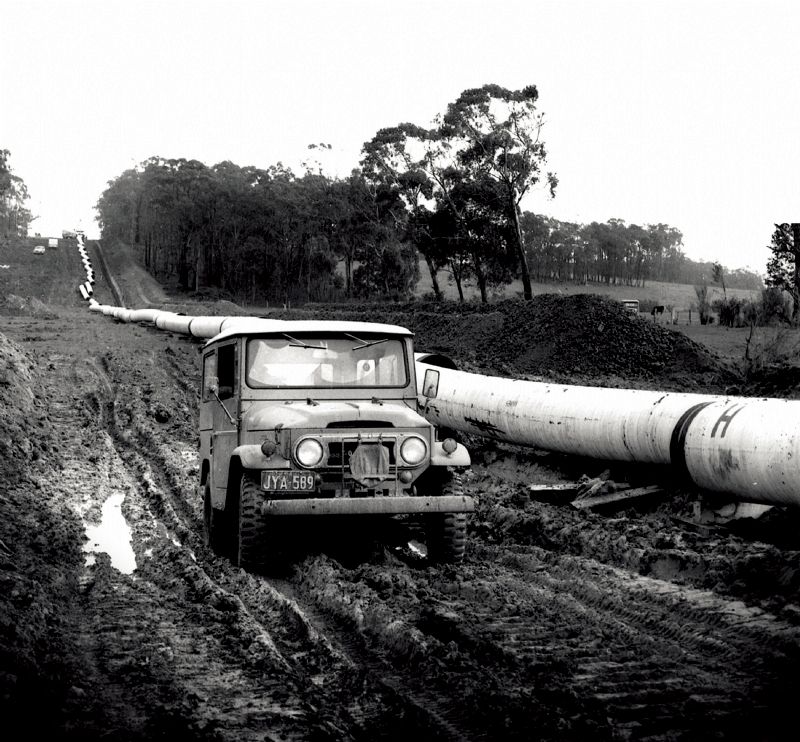 The limited edition 70 Series LandCruiser will be based on the current GXL and be available in Single Cab, Double Cab and Wagon variants. It will be distinguishable by its black "heritage" style grill and wheel arches flares. Darkened alloy wheels, and headlight bezels also feature, while fog lights and DRLs are upgraded to LEDs. Heritage and 70th anniversary badges also line the exterior as homage to the LandCruiser's birthday.
Interior upgrades are probably the most notable features of the 70th Anniversary edition including leather accented steering wheel, which looks like it made its way from the Hilux (no stereo controls of course) as well as leather accented gear and transfer knobs. Wood grain dashboard highlights also add a retro-look, and a completely redesigned centre console with retro-styled badging and 2 cup holders being the stand-out feature.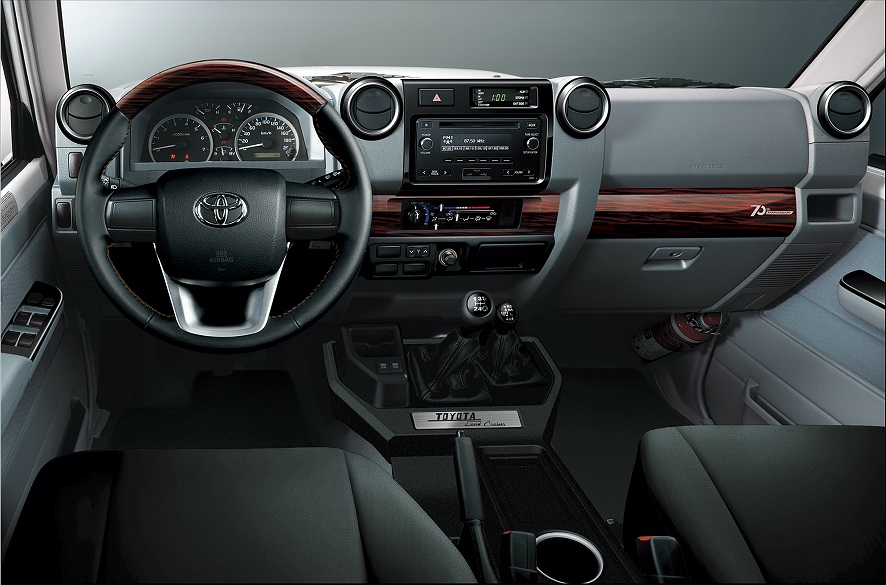 600 examples of the limited edition will be available in dealerships from September 2021 which is broken down into 320 double cabs, 200 single cabs and 80 wagons. Interestingly though, available in all colours except Graphite! Prices start at $82,600 for double cab, $80,050 for single cab and $78,500 for wagon variants. We imagine that, like all 70 Series LandCruisers at the moment, these things will be in hot demand, so best get chatting to your local Toyota dealer quick-smart to get your hands on one.