The cart killer… The bummer at checkout… Nobody likes freight costs. You want it cheap! You want it now! We hear you and we've made a few changes…
Since the dreaded virus, we've all been getting around buying things a different way. Whether it's appliances or even groceries, we're all getting used to getting things dropped at our door quickly and cheaply!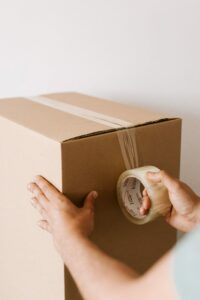 We started Redi Cruisers because we knew that there was a demand for quality 4WD accessories outside of the Newcastle area. Since then, we've been learning and evolving the company to keep up with the expectation of an E-Commerce business in 2023.
Our logistics, particularly freight, has been a major focus for the team at Redi Cruisers. We understand that fast and affordable freight no longer is a 'nice to have', it's an expectation. We're happy to announce that we have been able to not only dramatically reduce the cost of shipping, but have been able to hand pick couriers that we know will get your goods to you quicker than ever before!
As always, please get in touch with our team for any local pickups. We're based in Newcastle, NSW and regularly bring things to TJM Hunter Valley for customers to pick up.
Jump on our store and check out our affordable freight today!